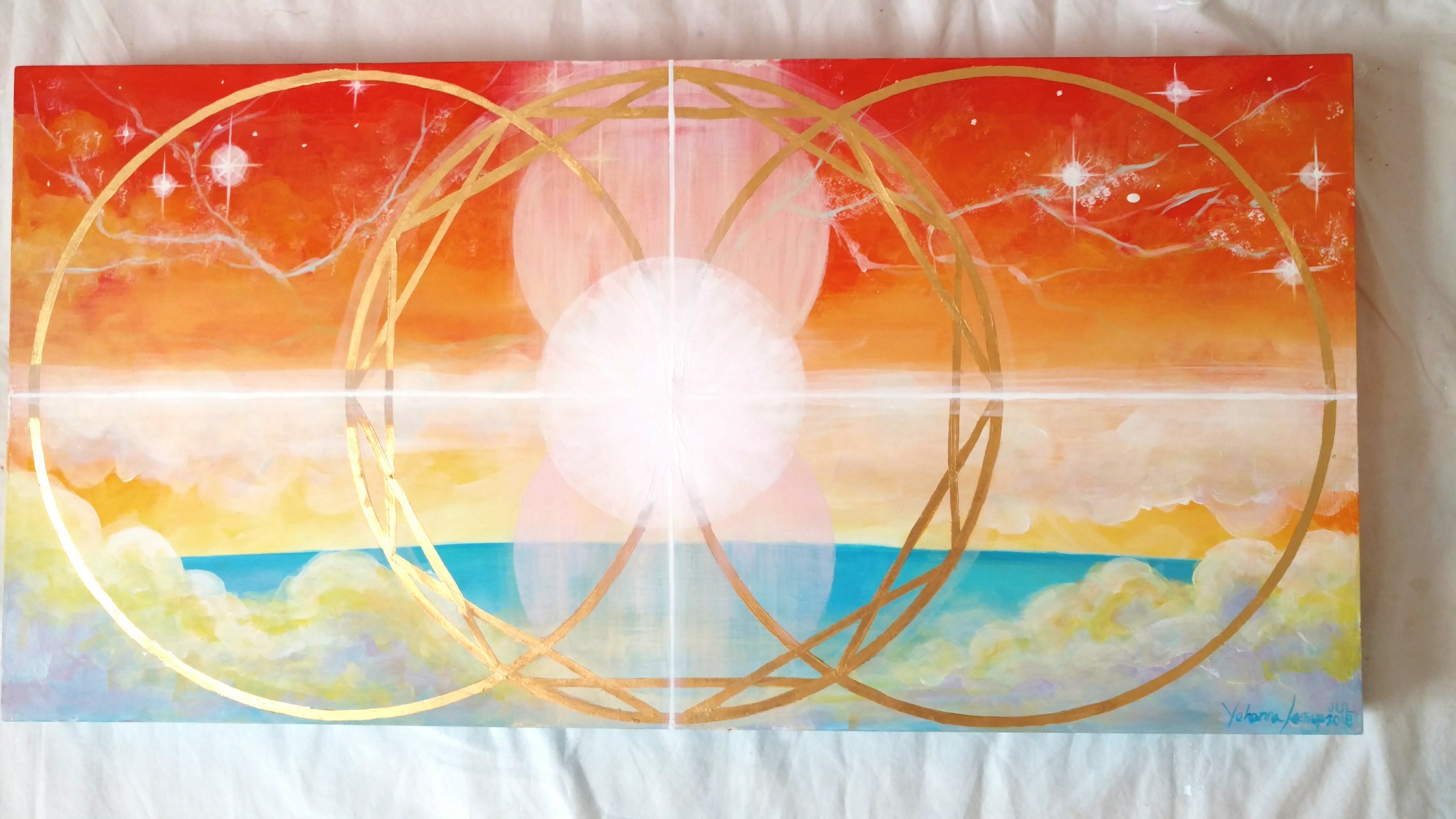 Some images of a commission painting I just completed.
I love the outrageousness of the sky background in this piece! Wild, uplifting, dynamic and calm at the same time.
As I was working on this painting the space behind it was elusive. It would peak out sometimes, but there were some phases during the work that I was thinking "Is this going to happen? Is the space actually going to land?" Then as soon as I finished the final touches – a series of clicks- all the different elements fall into place.
I find the effect on consciousness of this painting compelling. For me it draws me into the center, while at the same time, expanding my awareness into a peripheral field. Both uplifting and internalizing.
What effect does it have for you?
Extravaganza Sky
24 x 12 inches
Water soluble wax paint on wood panel with 24k gold
Private collection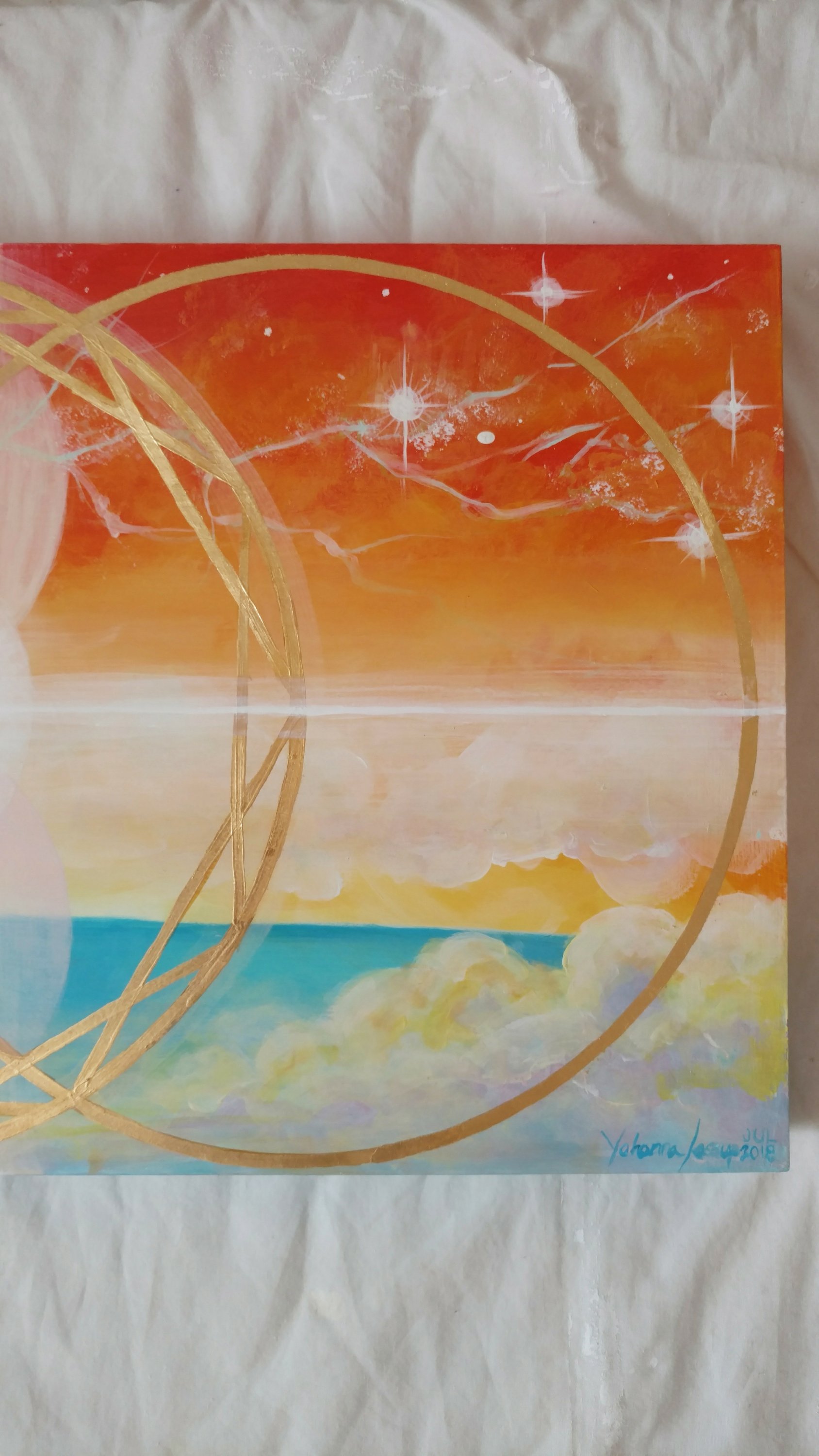 https://www.yohannajessup.com/wp-content/uploads/2022/07/logo_text.png
0
0
yohannajessup_q6s3pi
https://www.yohannajessup.com/wp-content/uploads/2022/07/logo_text.png
yohannajessup_q6s3pi
2018-07-23 01:15:37
2018-09-21 00:20:41
Extravaganza Sky