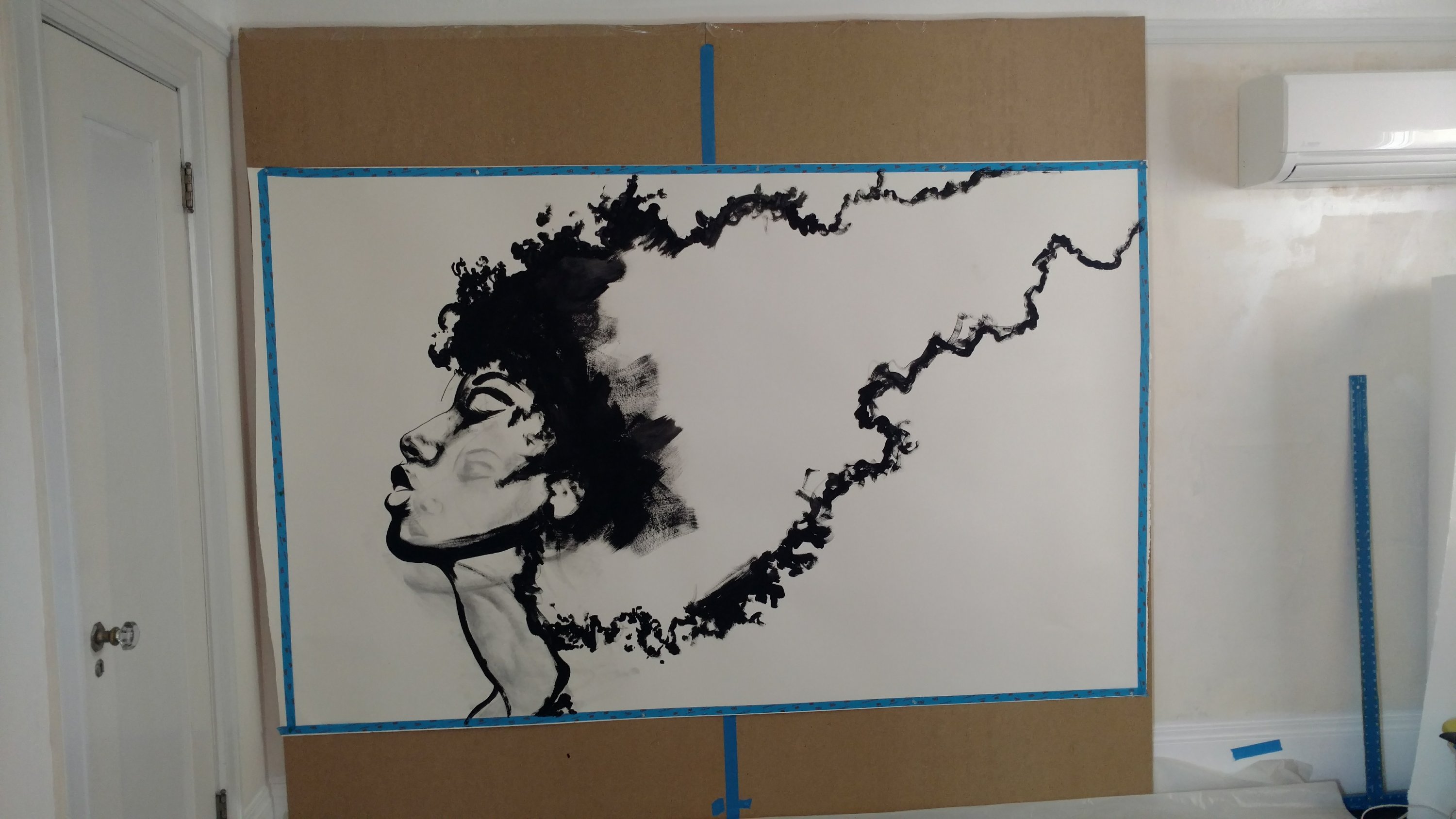 Cosmos started as a 5 ft x 8 foot drawing…and has evolved into a painting!
I want more depth of color and control of detail than I can get with chalk.
I originally started this piece as a chalk drawing and you can see the ghost of the first image in her face and neck.
I'll keep posting pics as the work progresses.
Stay tuned!
P.S. Being in a creative phase rocks!
https://www.yohannajessup.com/wp-content/uploads/2022/07/logo_text.png
0
0
yohannajessup_q6s3pi
https://www.yohannajessup.com/wp-content/uploads/2022/07/logo_text.png
yohannajessup_q6s3pi
2018-02-06 21:32:01
2018-04-13 00:18:34
Cosmos - new work in progress